Artist Puzzle - BESS - 500 Pieces
Illustration made by the artist BESS - Limited edition in 25 copies

 

   500 pieces cardboard puzzle, made in Europe and personalized in France



   High quality printing in a 33 x 47 cm puzzle



   Fast and Free delivery from 60€ purchase
---
Number of pieces : 500
Size : 33 x 47 cm
Material : 100% cardboard
Finish : shiny top layer
Personalization : illustration made by the artist
Printing : french high quality printing
Packaging : recycled plastic
A certificate of authenticity, hand signed by the artist, is provided with the puzzle

Fast delivery customized puzzle​
Number of pieces : 500
Size : 33 x 47 cm
Material : 100% cardboard
Finish : shiny top layer
Personalization : illustration made by the artist
Printing : french high quality printing
Packaging : recycled plastic
A certificate of authenticity, hand signed by the artist, is provided with the puzzle

Fast delivery customized puzzle
Number of pieces : 500
Size : 33 x 47 cm
Material : 100% cardboard
Finish : shiny top layer
Personalization : illustration made by the artist
Printing : french high quality printing
Packaging : recycled plastic
A certificate of authenticity, hand signed by the artist, is provided with the puzzle

Fast delivery customized puzzle​
Presentation of the artist BESS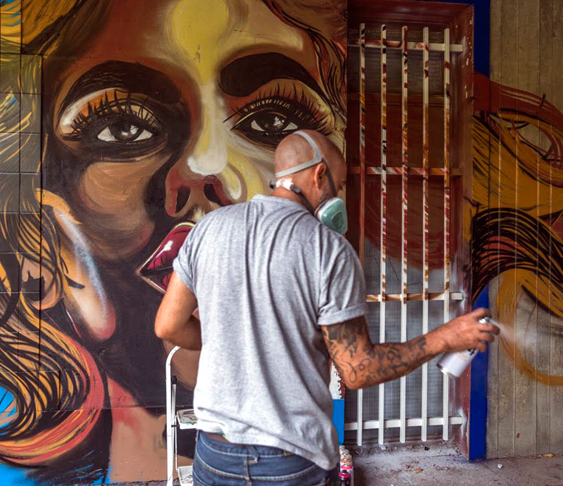 Originally from the region of Grenoble, the artist Bess now lives in Lyon by working as a graphic designer, as well as a decorator.

His practice of graffiti since 1995 and his knowledge of the computer tool allows him to develop his creations on many media.

Juggling influences from around the world, he has been able to forge a style very close to traditional painting.